CONTACT BOBBY BURGESS AND BURGESS COTILLION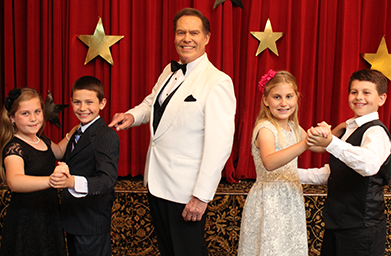 Contact us if you would like your child to be a participant in next season's dance and etiquette classes.
Carrie White,
General Chairwoman
chw0773@yahoo.com
Kristie Burgess, Treasurer/Registrar
323.874.7393 burgesscotillion@aol.com

Robert F. Burgess | 213.705.8477 | RoyAce526@aol.com
Cotillion Instructor Robert F. Burgess is available for private lessons for adults, small groups or wedding choreography. Please contact him for information.

Grade Level Chairpersons
| | | |
| --- | --- | --- |
| Third-Fifth | Laura Remington | ljremington@hotmail.com |
| Sixth-Eighth | Erin Anderson | JUSTCE4ALL@msn.com |
| Ninth-Twelfth | Renee Rorick | missrenee4251@gmail.com |
| | Jamie Vallianos-Healy | jamiewvh@icloud.com |
Burgess Cotillion Mailing Address
11684 Ventura Blvd
PO Box 691
Studio City CA 91604

Burgess Cotillion Class Location
The Grand - Catalina Room
4101 East Willow Street
Long Beach CA 90815

burgesscotillion@aol.com
www.BobbyBurgessCotillion.com